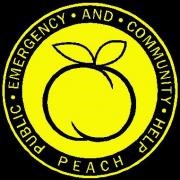 In December , 2013, the National Yellow Dot Program Act was introduced. It directs the Administrator of the National Highway Traffic Safety Administration (NHTSA) of the Department of Transportation (DOT) to establish a national Yellow Dot Program.
Tucker was selected to be among the first Georgia cities make the Yellow Dot Program available. The Tucker Civic Association's Lifelong Community Committee was asked to  take on the project and train the residents of Tucker.  The Yellow Dot Program was rolled out at Tucker Day in May, 2018. Two hundred and thirty residents signed up for the program.  To date, more than 500 Yellow Dot packets have been distributed to residents of Tucker. 
Georgia Yellow Dot program can save resident lives by helping first responders efficiently gather medical information in the critical moments following an automobile crash or a medical emergency in the home.  This can be lifesaving when a victim may be unable to communicate. Enrollment is voluntary, quick and easy.
The Georgia Yellow Dot Program lets first responders know that you have completed a personal information form and where they can find it. Providing information on medical conditions, medications, or medical allergies will help medical professionals make the best decision about your emergency medical treatment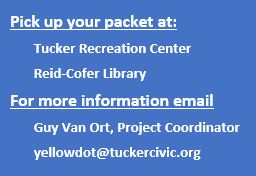 You can help make Tucker a Yellow Dot Community. The police, fire departments, and EMTs are trained to look for the Yellow Dot.
Who should use Georgia's Yellow Dot Program?
Georgia's Yellow Dot Program can be used by anyone but may be most helpful for:
people with multiple or serious medical conditions
severe allergies
children with special needs
individuals with dementia or mental health issues
people living alone
any medically fragile person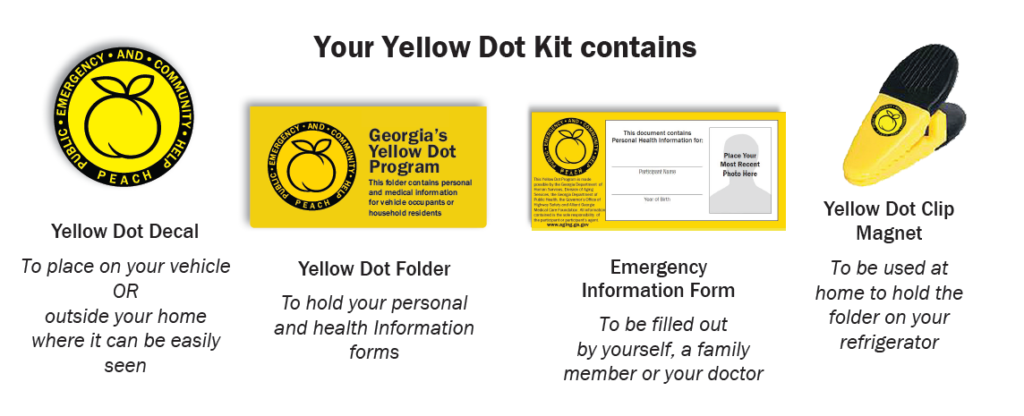 complete the Emergency Information Form. You may make photocopies of the competed form to place in multiple vehicles or home folders.
place the completed form in the folder, place the folder in the glove compartment of each vehicle.
place the sticker in the bottom left corner of the rear window of each vehicle the participant anticipates driving or riding in regularly.
In Georgia, the Yellow Dot Program is extended to the participants' homes, where a Yellow Dot Sticker is placed at the entrance of the home and a packet is affixed to the refrigerator..