RIVERS ALIVE 2016
It's time to register for TCA's annual Rivers Alive event!
The Tucker Civic Association, in conjunction with RIVERS ALIVE, will be hosting its 8th Annual Rivers Alive Clean Up. To date, the TCA Rivers Alive team has removed over 70,000 pounds of trash out of South Fork Peachtree Creek, but Tucker's waterways still need your help. This is your opportunity to help us protect one of our most precious resources!
Click here to register yourself or your group.
Once your information is received, we will provide you with info to assist with planning for activities the day of the event, including directions, what to wear, what to bring, a waiver, etc.
Please note that all participants must be 10 years old or older.
If you have any questions, please feel free to contact Donna Toepfer. Thank you for your continued support of our waterways and your Tucker community!
TCA STUDENT OF THE YEAR CHRISTOPHER BUNTING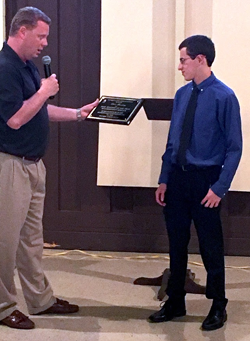 Congratulations to Christopher Bunting, Tucker Civic Associations 2016 Student of the Year!
Chris has been active in Habitat for Humanity in both home construction and fund raising, Atlanta Food Bank, and has been a long time volunteer for TCA's Give An Hour events. Chris recently served as vice president of Tucker High School's Beta Club. Each year TCA honors a graduating senior from Tucker High School who has embodied the spirit of community service. The award includes a plaque and a $300 scholarship check.
DR. LOIS RICCI HONORED AS TCA 2016 MEMBER OF THE YEAR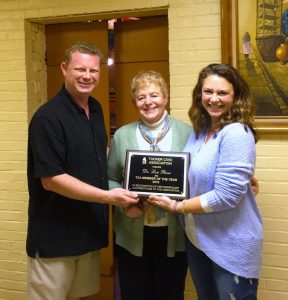 Congratulations to Dr. Lois Ricci for winning the Tucker Civic Association 2016 Member of the Year award!
Dr. Ricci is the chair of TCA's Tucker Lifelong Community (TLC) Committee. TLC is a joint initiative with the Atlanta Regional Commission. The goal of the program is to help Tucker be a community where people can move to and stay in for life. Under Dr. Ricci's guidance the program has been off to a great start! TCA appreciates all that Dr. Ricci does for our organization and the community!
MICHELLE PENKAVA, TCA CITIZEN OF THE YEAR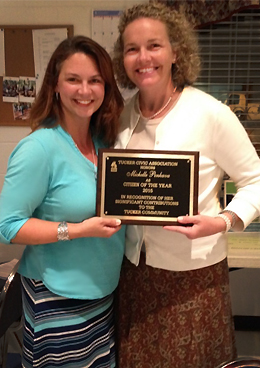 Congratulations to Michelle Penkava, TCA's Citizen of the Year for 2015.
Michelle has donated countless hours for the betterment of the Tucker Community via her work with school PTAs, Tucker Parent Council, and Tucker 2015.
We thank you, Michelle, for your hard work, dedication, and love for the Tucker Community!
WHAT IS THE TUCKER CIVIC ASSOCIATION?
Tucker Civic Association is a non-profit volunteer organization of residents and business owners located in Tucker, Georgia. We are committed to promoting a healthy, safe, and fun community for all residents –the young, the aging, and the people who care for them.
What does Tucker Civic Do?
We preserve the small town atmosphere of Tucker and maintain the integrity of our residential areas
We help improve commercial areas and encourage a robust local economy
We are the "go-to" group for planning, land use, and zoning issues in the Tucker area
We work with parks and green space initiatives
We partner with public safety groups such as neighborhood watch programs, police officers, and fire stations
We establish good relationships with other organizations in metro Atlanta, such as the ARC, ONE Dekalb, and others
How Can I Volunteer? The Tucker Civic Association sponsors a "Give An Hour" (GAH) volunteer project each month. The GAH program allows community members the opportunity to be involved by giving just one hour a month doing such things as helping spruce up a local park, providing items to a local food bank or showing support for our local police and fire personnel.